DataTherm® II Continuous Temperature Monitor...Veterinarian Kit
Applications and Benefits:
Patients who are extremely ill (diabetic ketoacidosis, parvo puppies, kidney failure, blood transfusions).
Temperature monitoring in Post-Op recovery allows the patient to rest comfortably with less interruptions.
Trauma patients can have continuous monitoring without constantly moving them to check a temperature especially when their injuries are painful.
Veterinary Technicians can very quickly get the temperature information they need to make an assessment.
Features:
Compact, portable and water resistant.
Temperature updated every 4 seconds.
Disposable or reusable probes (1 meter or 2 meters in length).
Easy to clean and disinfect.
Audible and visual alarms.
Can store up to 140 temperature readings for easy recall.
Manufacturer's Description and item Numbers:
DataTherm® II Kit:
Part Number: 501501-V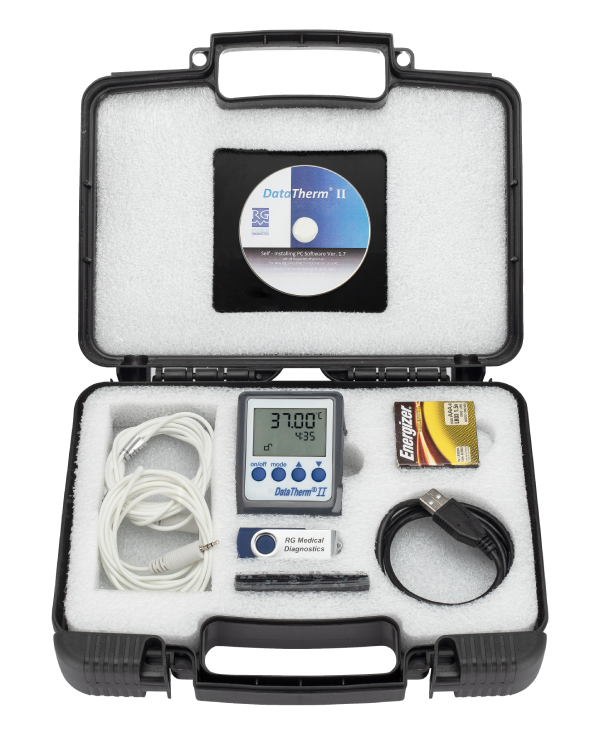 DataTherm® II Continuous Temperature Monitor
USB Cable
Velcro Adhesive Straps
1 – 1 meter (39") Sensor Probe
1 – 2 meter (78") Sensor Probe
10 Probe Covers
Download Software via Mini CD or USB Thumb Drive
4 – AAA Batteries

(2 primary and 2 spare batteries)

Instructions Manual
Quick Start Instruction Card
1 meter Sensor Probe Replacements: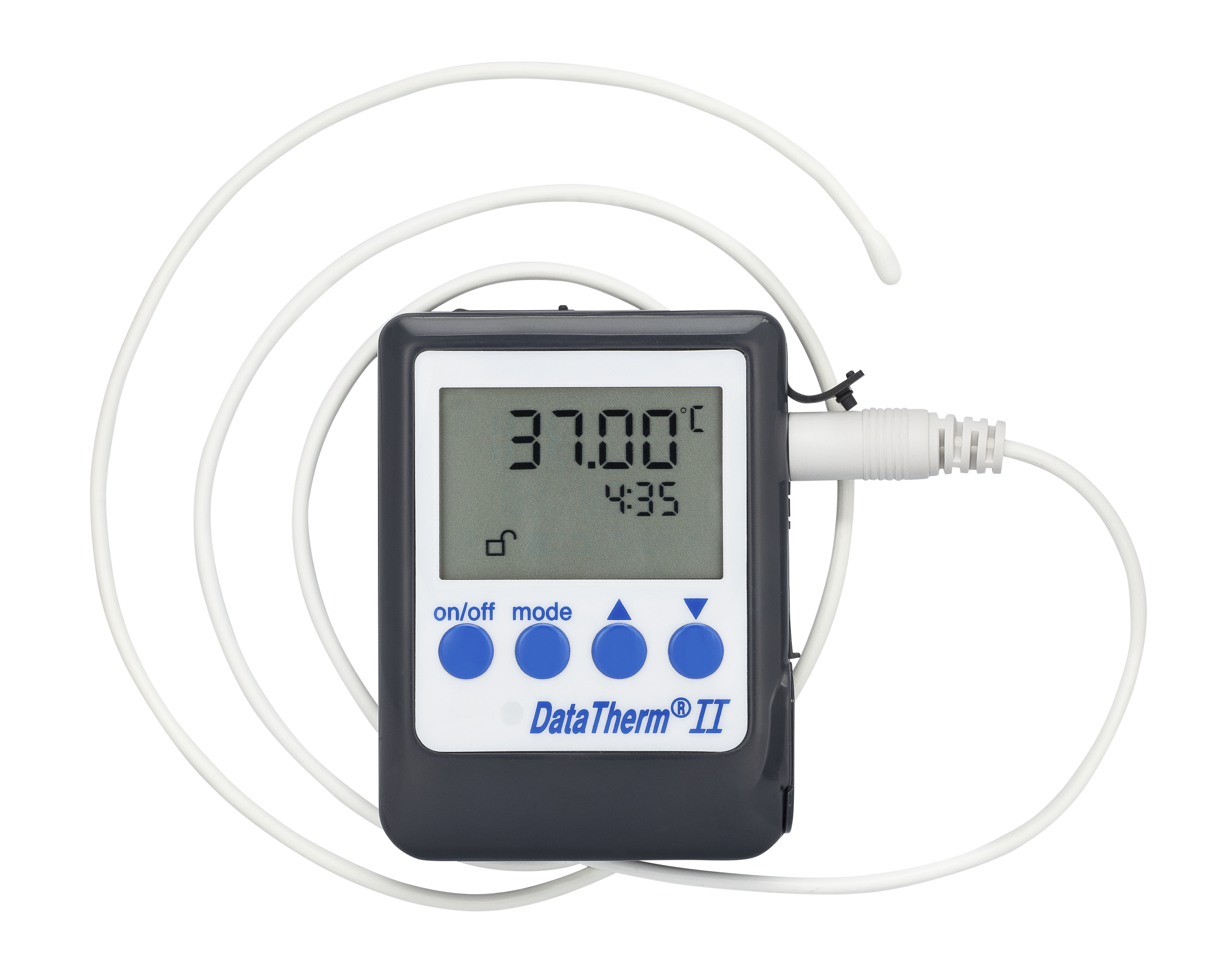 Item Number: 58000V5
(5 sensor probes per pack) 39 inches (1 meter)

Item Number: 58000V15
(15 sensor probes per pack) 39 inches (1 meter)

Item Number: 58000V25
(25 sensor probes per pack) 39 inches (1 meter)
2 meter Sensor Probe Replacements:
Item Number: 58000V5-2M
(5 sensor probes per pack) 78 inches (2 meters)
Item Number: 58000V15-2M
(15 sensor probes per pack) 78 inches (2 meters)
Item Number: 58000V25-2M
(25 sensor probes per pack) 78 inches (2 meters)
Sensor Probe Covers: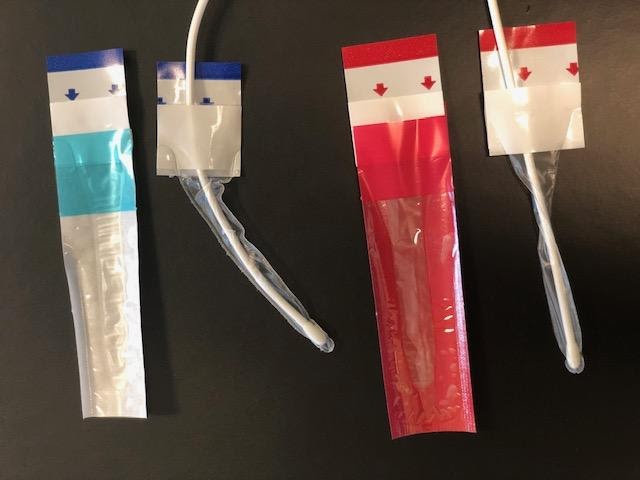 Item Number: 10035V-100
Box Count: 100