DataTherm® II : The Leading Device for Patient Temperature Monitoring
"Datatherm - Dynamic Patient Temperature Monitoring™"
RG Medical Diagnostics is a leader in the patient temperature management products. Over 6,000 DataTherm® Monitors are currently in use in a wide variety of clinical settings. It is revered for its affordability, accuracy and ease of use.   The DataTherm® II is a German designed FDA Class II listed medical device.
The DataTherm® II Continuous Temperature Monitor offers numerous benefits including:
Multi-site application including oral, rectal, or axillary
Extended measurement range (62.6°F-113°F)
Disposable temperature probe connects directly to the device
Temperature read and recorded every 4 seconds
Dual scale functionality (Celsius or Fahrenheit)
Stores up to 140 temperature readings with easy recall
Programmable audible and visual alarms for both high and low patient temperature
Software to store patient temperature data and produce a report is available on a USB drive (shipped upon request – no additional charge)
Replacement probes available for purchase
Geratherm Medical AG, the manufacturer of the DataTherm® II Continuous Temperature Monitor, recommends that your DataTherm II Monitor be tested and validated every two years for accuracy and functionality. Click here for more details.
DataTherm® II Kit
Part Number: 501506
Each kit includes:
DataTherm® II Continuous Temperature Monitor
Hard plastic case
USB Cable
Velcro Adhesive Straps
Two – 2 meter (78 inch) Disposable Probes
4 – AAA Batteries (2 primary and 2 spare batteries)
Instruction Manual & Quick Start Card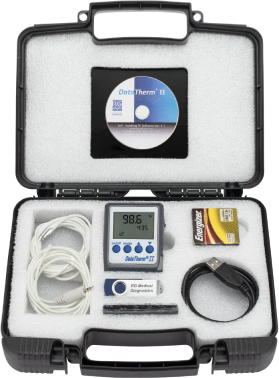 DataTherm® II – 1010 Kit
Part Number: 501507
DataTherm® II Continuous Temperature Monitor
Pelican 1010 Case
Two – 2 meter (78 inch) Disposable Probes
4 – AAA Batteries (2 primary and 2 spare batteries)
Instruction Manual & Quick Start Card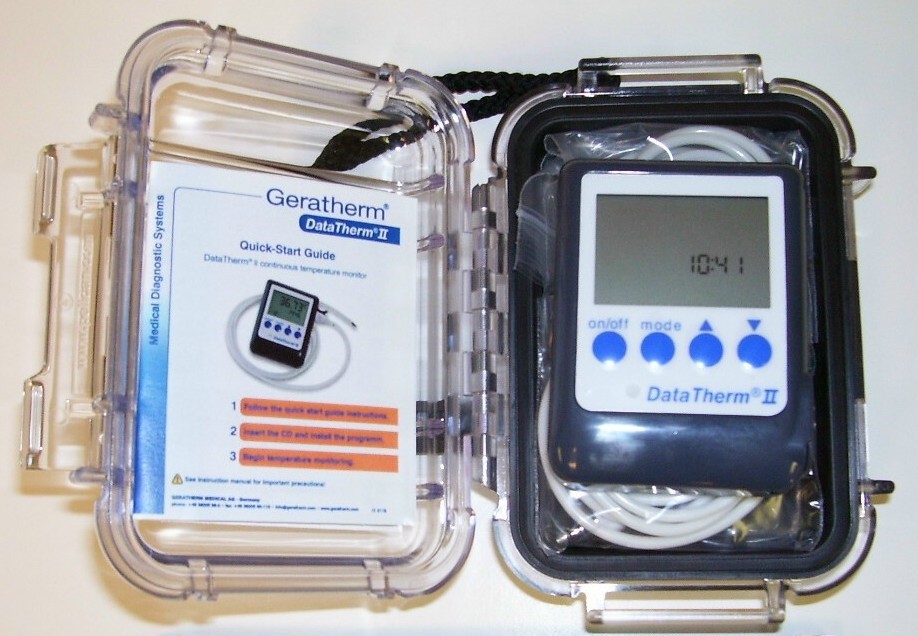 Replacement/Additional Probes
Part Number: 58000D5-2M
(5 disposable probes per pack) 2 meter (78 inch)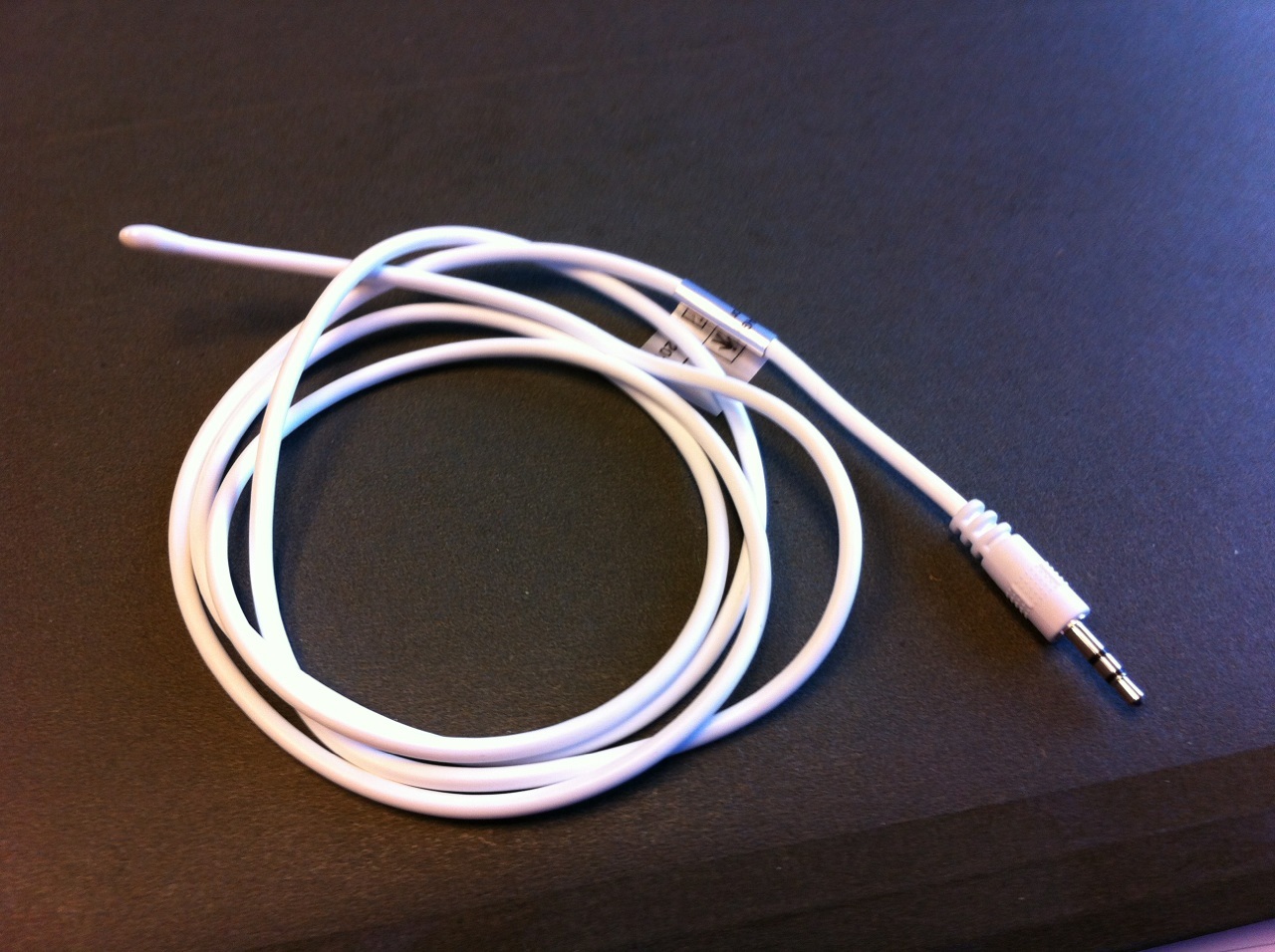 Contact us for more information or to place an order